Hi everyone! I never posted here and I mostly just lurk and I don't even know if that's alowed but here it goes:
Kamil Stoch of Poland, a huge FC Liverpool fan won an Olympic glod in ski jumping today! So it's a Red Gold or what?
... Obviously Kamil is the bloke in red :)
And here is the joy of the Red champion :)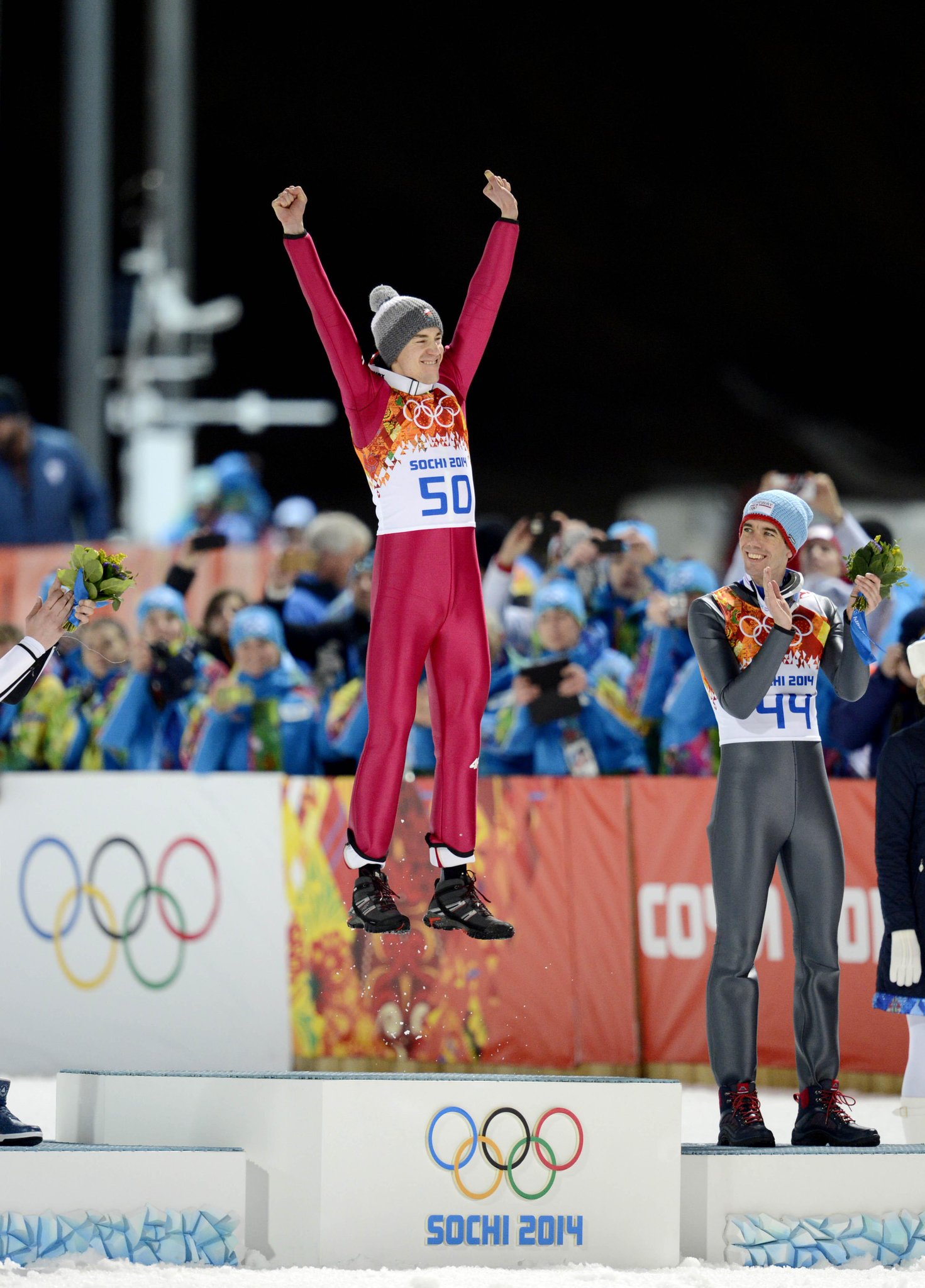 ummmmmm ... bey!